Items filtered by date: June 2023
Monday, 31 July 2023 08:12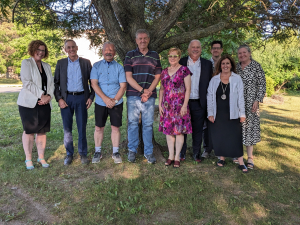 On the longest day of the year, the Summer Solstice, as the shade of the maples and spruces stretched out across the lawns, Kemptville Campus held its annual general meeting and brought on a change of its Board members.
Tuesday, 11 July 2023 09:32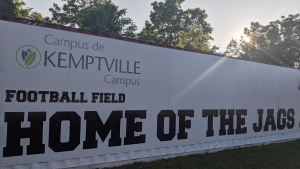 This year marked a lot of firsts for Kemptville Campus—including it being the first year of many with the Kemptville Minor Football (The Jaguars) playing football on the campus fields! Now that the campus is officially the 'Home of the Jags', the community has a beautiful location where they can come together and bond over the importance of health and well-being (one of the Campus pillars), and a lot of fun.