Kemptville Campus Education and Community Centre is an educational and multi-use facility serving the community of North Grenville and surrounding Area. The Campus includes 630 acres and 17 main buildings, as well as woodlands, cropland, wetland, greenspace, green houses, an agroforestry centre and maple bush, trails, and other buildings - sports facilities, residence, and catering facilities.
What's New
Two New Board Members Announced for Kemptville Campus

Friday, 15 October 2021

Two new members have been added to the Board of Directors for Kemptville Campus recently, bringing the total to nine…

Tree Removal On Campus

Thursday, 30 September 2021

In partnership with the Municipality of North Grenville, Kemptville Campus has hired a professional tree care and consulting company to prune…

Fall in Love with Maple

Thursday, 30 September 2021

The first annual Fall In Love With Maple - North Grenville weekend event was held September 25 and 26, 2021…
Read More...
History of Kemptville Campus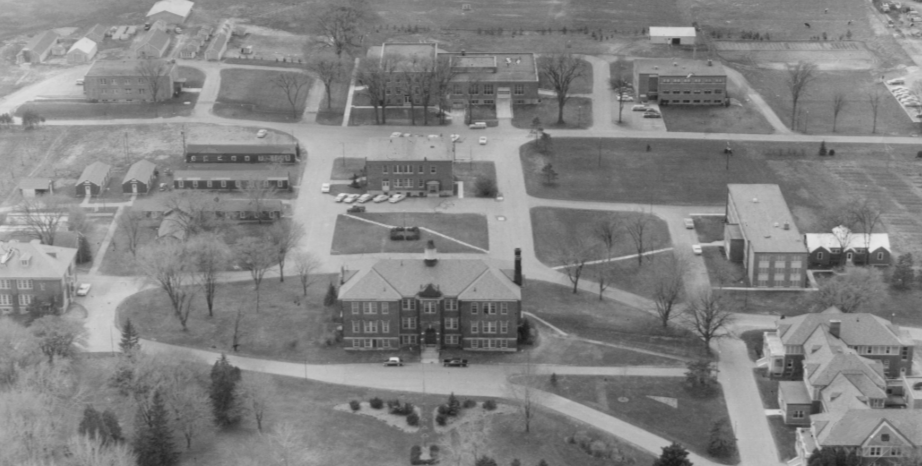 In 1916, Kemptville native and provincial Minister G. Howard Ferguson announced an investment by the Ontario Government of $50,000 toward the establishment of what was to become Kemptville College. By 1919, after three years of preparatory work, land acquisition, and the appointment of its first President, W.J. Bell, Kemptville College was delivering short courses in agriculture in livestock care and crop rotation, plus farm management and other practical courses. The regular two-year agricultural courses began in the fall of 1920.
Read More...