Regeneration Kemptville Campus
Kemptville Campus is undertaking a Master Plan process. This page is here to provide updates on the process.
Friday, 16 October 2020 10:31
On this page you will find a link to the Draft Campus Master Plan. The Draft Plan was developed through an extensive engagement program that was undertaken between February and May of 2020 and included the participation of over 300 stakeholders and members of the public. It has been reviewed by both the Campus Board and Campus Advisory Committee.
In advance of incorporating the feedback received to-date, the Draft Plan is being provided to the public for review and comment before being finalized.
To access the document click on the link below. Any comments or input into the document can be provided in the accompanying online comment form.
Background
Up to the present time - since the acquisition by the Municipality of North Grenville, the Campus has evolved under the three guiding pillars of Education and Training, Economic Development and Health and Wellness and under an over-arching theme of Sustainability and Resiliency. As a former college campus, the concepts of education and training were inseparably linked to the Campus through its layout and architecture and the types of facilities it has.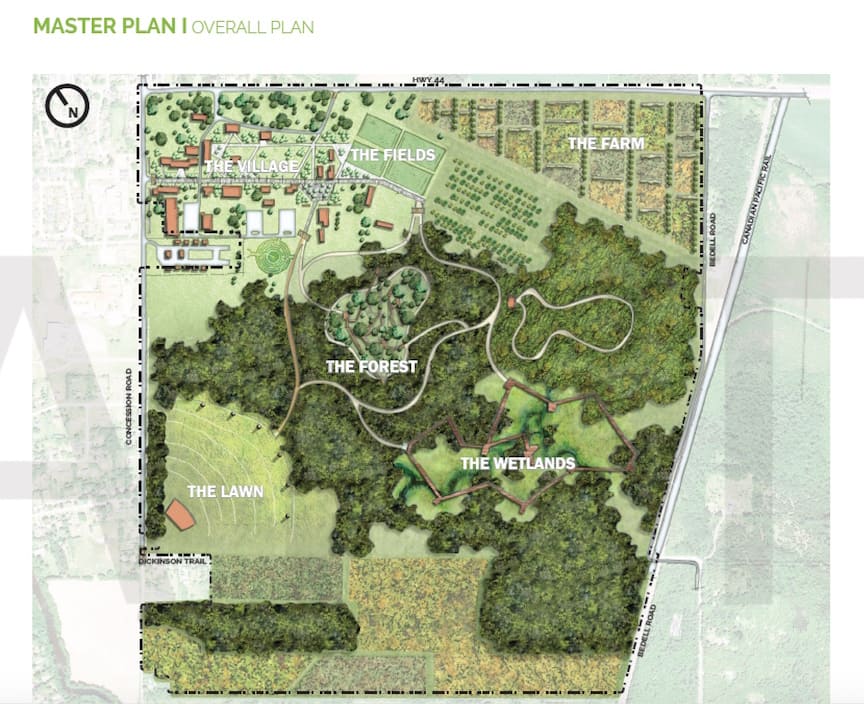 Today, and into the future the Campus will continue to play an important and even larger role in providing early years, primary, secondary, post-secondary and adult education for North Grenville and the surrounding region. It is becoming apparent that education and training opportunities are not restricted to just the four walls of a classroom, and this plan takes a broad view of education and training throughout the Campus lands from its workshops and R&D facilities; to its agricultural operations and working landscapes; to its sports fields; to its nature features and areas - linking Economic Development and Health and Wellness for all stakeholder groups.
The Draft Campus Master Plan (link below) is available until November 16, 2020 for downloading, and a copy is available at the Municipal office. At the end of the comment period, all comments are reviewed and the plan finalized based on the input received.
Friday, 14 February 2020 12:55
A crowd of close to 100 people turned out on Monday evening this week to participate in the Kemptville Campus Master Plan Open House. The attendees included residents, business people, Campus tenants and concerned citizens, including alumni and former instructors at Kemptville College.
The Master Plan process is an opportunity for the community to have its say in the future direction of the Campus. The event was held at the WB George Centre on Campus.