Regeneration Kemptville Campus
Kemptville Campus is undertaking a Master Plan process. This page is here to provide updates on the process. If you haven't had the chance, be sure to fill out the survey to share your ideas about the future of Kemptville Campus. Survey is open until February 29, 2020.
Friday, 14 February 2020 12:55
A crowd of close to 100 people turned out on Monday evening this week to participate in the Kemptville Campus Master Plan Open House. The attendees included residents, business people, Campus tenants and concerned citizens, including alumni and former instructors at Kemptville College.
The Master Plan process is an opportunity for the community to have its say in the future direction of the Campus. The event was held at the WB George Centre on Campus.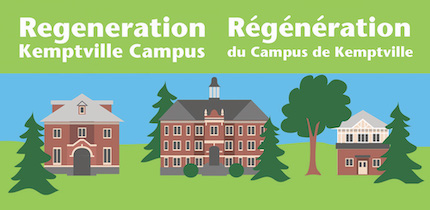 ---
The following short survey is intended to help gather feedback in order to ensure that the needs and priorities of the community are reflected in the Campus Master Plan. Your participation is greatly appreciated!