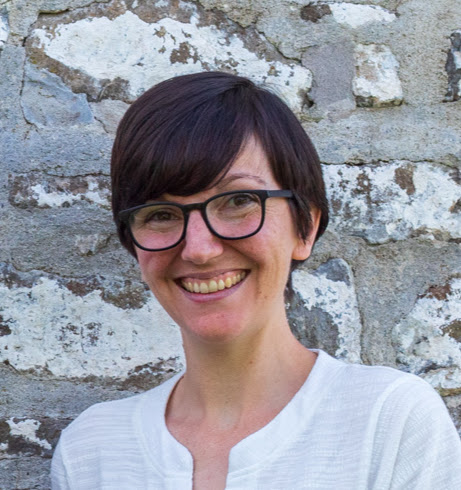 For speech language pathologist Kim Bennett, helping kids overcome these difficulties is a gratifying process. She assesses and treats clients from babies to teenagers at her speech and occupational therapy business, Wellington Kids, located on the grounds of the Kemptville Campus Education and Community Centre.
"It's very rewarding. Recently, I had a couple of little guys say a brand-new word in one of our sessions, and I was just blown away," says Kim.
Kim's partner in the business, occupational therapist (OT) Courtney Barton, is similarly driven by the rewards she sees when a child is brought to her for therapy. Both professionals obtained Masters' degrees in their chosen field—Kim from Western University in London, and Courtney from Queen's University in Kingston.
Wellington Kids marks two years this month since the office opened on the campus. The private therapy practice began with Kim Bennett, working on contracts, then running her own clinic. When she met Courtney both women saw the growing need for their clinical specializations and decided to create one privately-owned business. Wellington Kids was born, named for the street Kim lived on at the time. After establishing then quickly outgrowing a storefront space on Prescott Street in downtown Kemptville, they moved to the campus.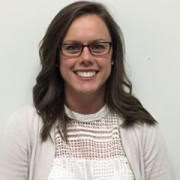 "We were one little room that had a speech room and an [occupational therapy] room, and in about October, I just couldn't keep up with the [occupational therapy] demand, so we came to the conclusion that we needed to expand. I hired another OT, because I realized I couldn't be a one-person show. I couldn't keep the kids waiting," explains Courtney.
The expanded Wellington Kids clinic is now situated in the old chemistry lab, as well as three therapy rooms and an office. There are now two occupational therapists working there, one SLP (speech language pathologist), and three SLAs (speech language assistants), who do the therapies after the client has first been assessed by the speech language pathologist.
The kind of pediatric speech therapy that Kim Bennett offers is limited in schools and daycares, and families find themselves on long waiting lists for CHEO. So, Wellington Kids steps in to help. Kim and Courtney can now look to their electronic files and estimate that they've helped close to 500 children.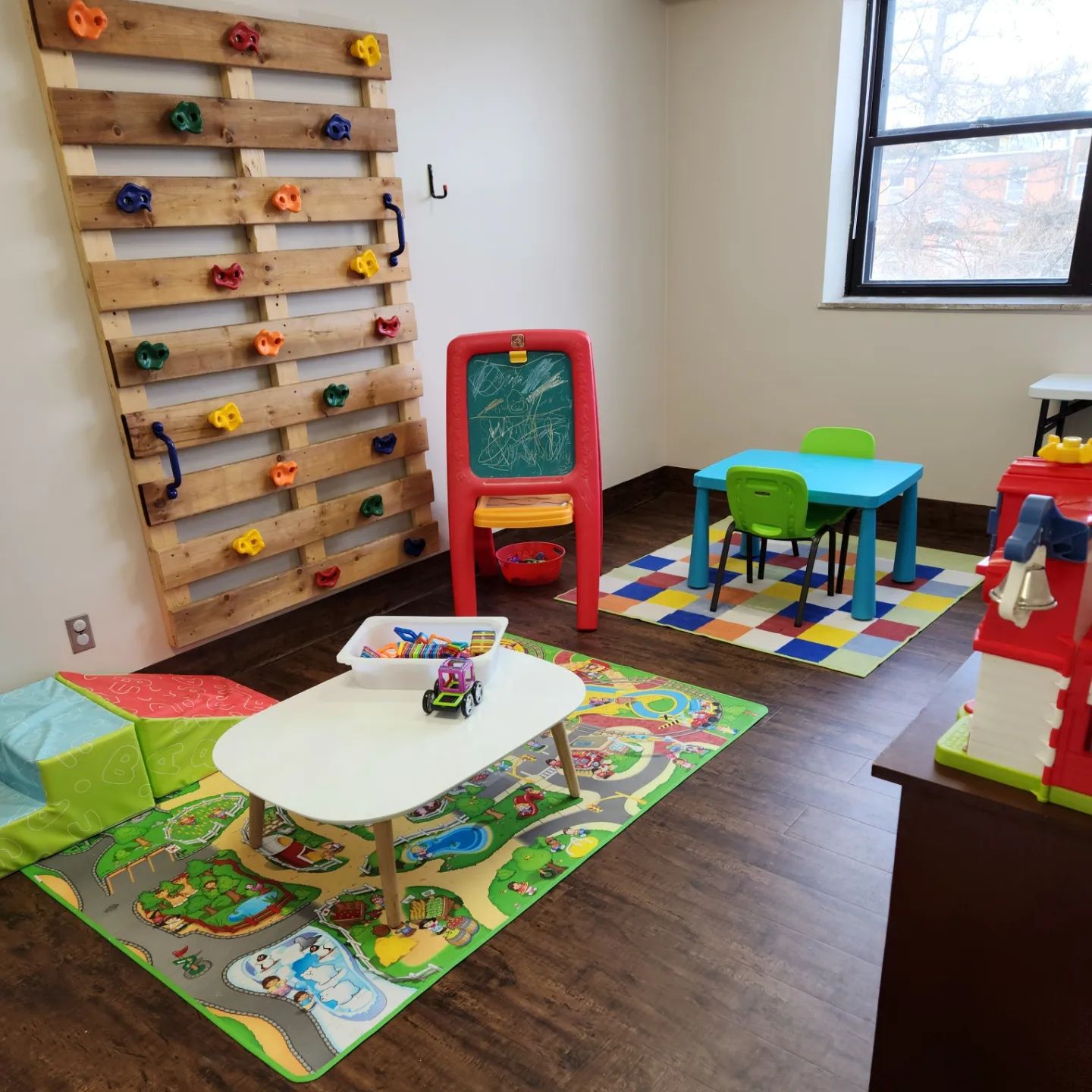 People come to the clinic from all over eastern Ontario - Morrisburg, Barrhaven, Carleton Place and Brockville. There are other speech pathology clinics, but so far, Wellington Kids is the only one in Leeds and Grenville dedicated to children. There are clients who respond to therapy quickly, and some who've been with her two and three years. All clients are different and therapy is determined by their needs.
Nature, stillness, and kid energy.
Courtney finds working on the campus is great for walking with clients, and for soaking up the greenery and the "kid energy" as she calls it.
"I also love to be able to just go for walks at lunch, and take in the scenery," she says.
"It feels like a little community to me on campus. We have several kids who are at either the daycare or a school here on campus, and those clients just pop over after the school day for their therapy," says Kim.
Kim is originally from the Greater Toronto Area; she's not used to hanging out on a century-old campus surrounded by fields.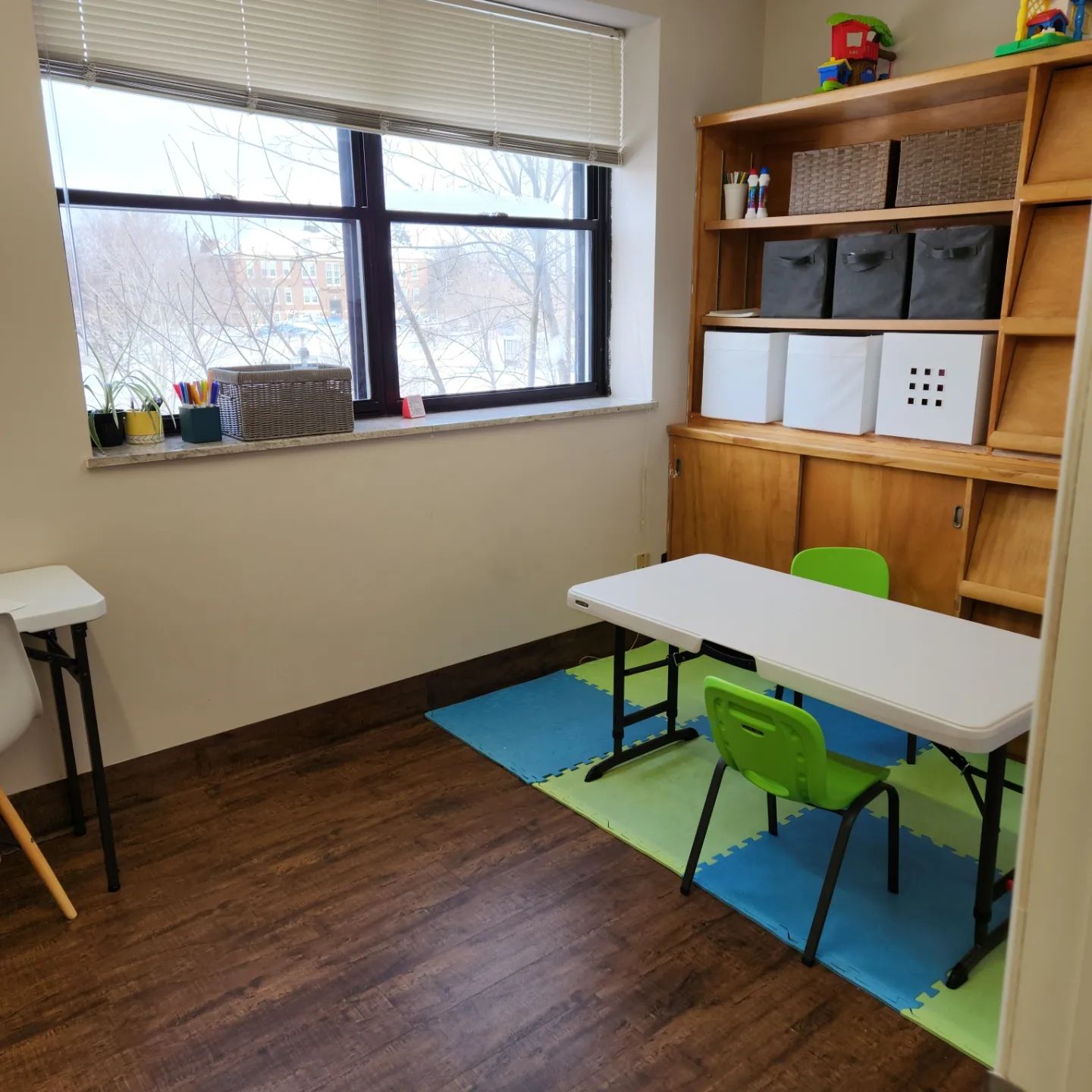 "As an OT, I love being on campus and some kiddos really benefit from it. I have some kids who just jet out the door, and having a big open space, and a flight of stairs to climb helps to slow them down. We can go on nature sensory walks, and I use my balance bike outside (a tool she uses to help kids practice balance). I'm looking out my window right now at kids playing at Riviere Rideau school, and it's just a really cool environment for helping kids."
"Some days are challenging, like the day that a chair was thrown across the room, but it wasn't ever thrown again. It's something that takes a certain type of individual to work with the client population that we do, but it's very rewarding. "
It's further proof that when you give kids a chance and space to learn their own way, you'll be surprised and amazed by their capabilities. The progress being made every day is a great example of what gives the two owners of Wellington Kids their deep sense of satisfaction: helping kids become their best selves.
---
For media inquiries, please contact:
Marta Zwart
Marketing and Events Coordinator
Kemptville Campus
mzwart@kemptvillecampus.ca