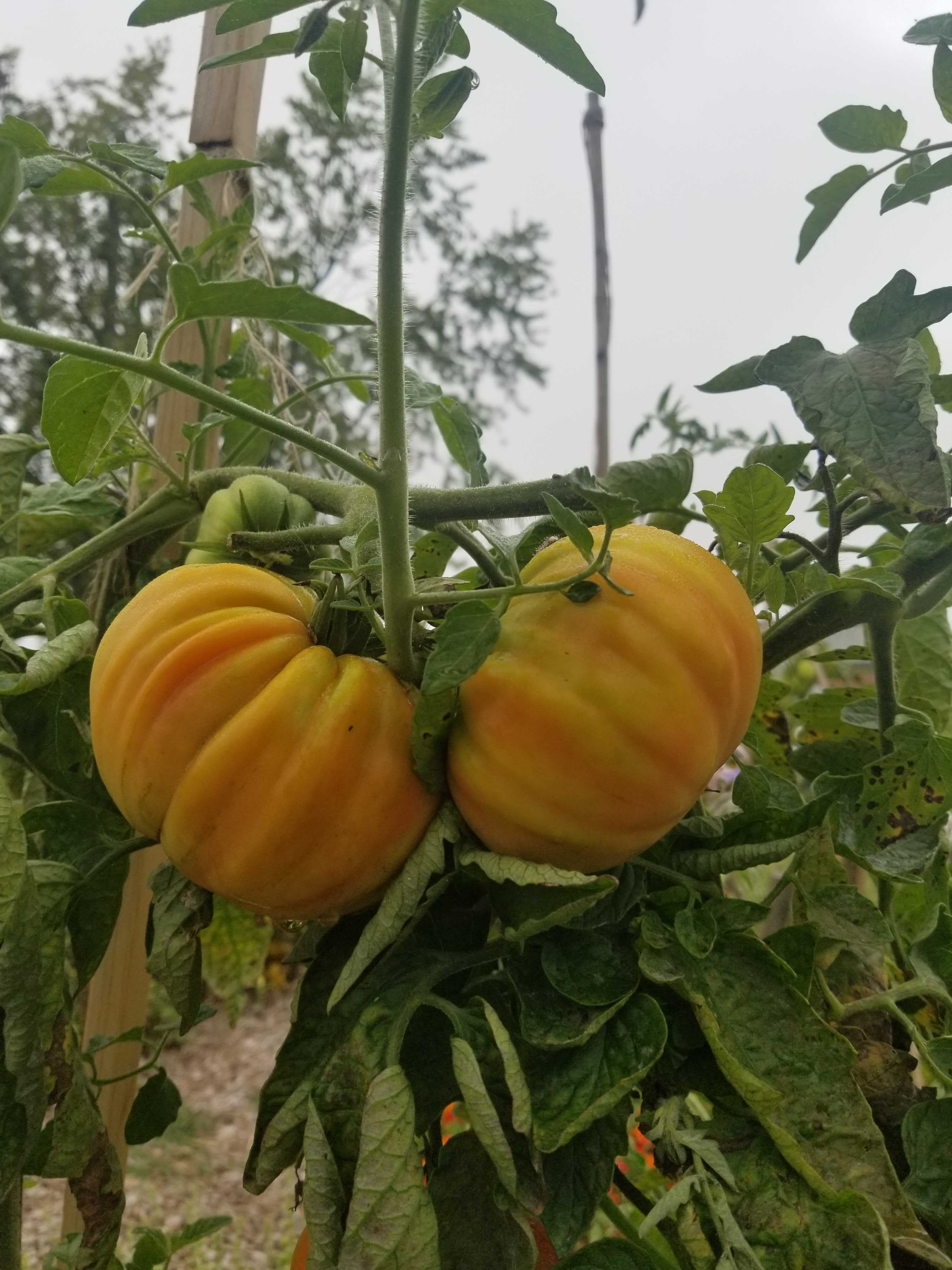 The allotment garden was created this spring as a partnership between a group of community volunteers and Kemptville Campus Education and Community Centre. Twenty-six plots were rented out to garden members, who grew food for their families or organizations, with surplus food being donated to the Food Bank. Garden members include first-time gardeners as well as experienced green thumbs, and even a daycare on campus who regularly brought their children to get their hands in the dirt.
"We have been looking forward to opening the garden to the community for a harvest event all season," said garden member Samantha Lavitt. "We will be giving tours of the space and we are particularly proud to show off the unique and beautiful array of fruits, vegetables, and flowers that we grow here. Gardeners will be on hand for questions from visitors and some will even have samples to share from their harvest! We do have plots available for planting next year, so if you have been thinking about joining the garden or you're just feeling curious, now is the time to come out and visit."
"It's been such a pleasure to see this project evolve over the past year," said Leela Ramachandran, Project Manager at Kemptville Campus. "We started with an empty plot last fall, held our first garden meeting in January, built the garden plots in May and over the summer it's just blossomed into this beautiful shared space. Every time I come out here I meet someone enjoying the space, whether they're gardening or just taking in the view. This event is a chance to share the garden with the broader community, and to say thank you to everyone who helped us to get here."
The Open House will be held from 1 to 3 pm on Saturday, September 23rd, at the garden. Parking is available at the Campus Greenhouse across the road at 75 Campus Drive.
For more information, please contact:
Leela Ramachandran
Project Manager, Training and Local Food
lramachandran@kemptvillecampus.ca
343-542-1978
---
For media inquiries, please contact:
Marta Zwart
Marketing and Events Coordinator
mzwart@kemptvillecampus.ca