Bruce, how did you get started managing a property as large and historic as the Kemptville Campus?
"I've always worked managing properties—since I was 18 years old, really. My uncle owned a business, and I went out West to live with him and then when I was done school, he said, 'What are you doing?' and I responded, 'Well, I like a paycheque; do you want to hire me full-time?' So, he took me on as a summer student for them. I worked summers and then I went to school when I lived there. Then he hired me full-time."
What's involved in keeping up with so many buildings and the condition they're in?
"A facility manager has to be part electrician, part plumber, part contractor, part cement mixer, and know something about masonry because you have to be able to identify what the problem is. I mean—you have to know everything. You have to know a little bit about everything, so that you're not getting fooled. A big part of the job is managing the appropriate people and getting the best price, you know? We do do stuff—we change the lights, we monitor plumbing, but for the bigger stuff you need to have the proper contractor and make sure you get in your best bang for your buck."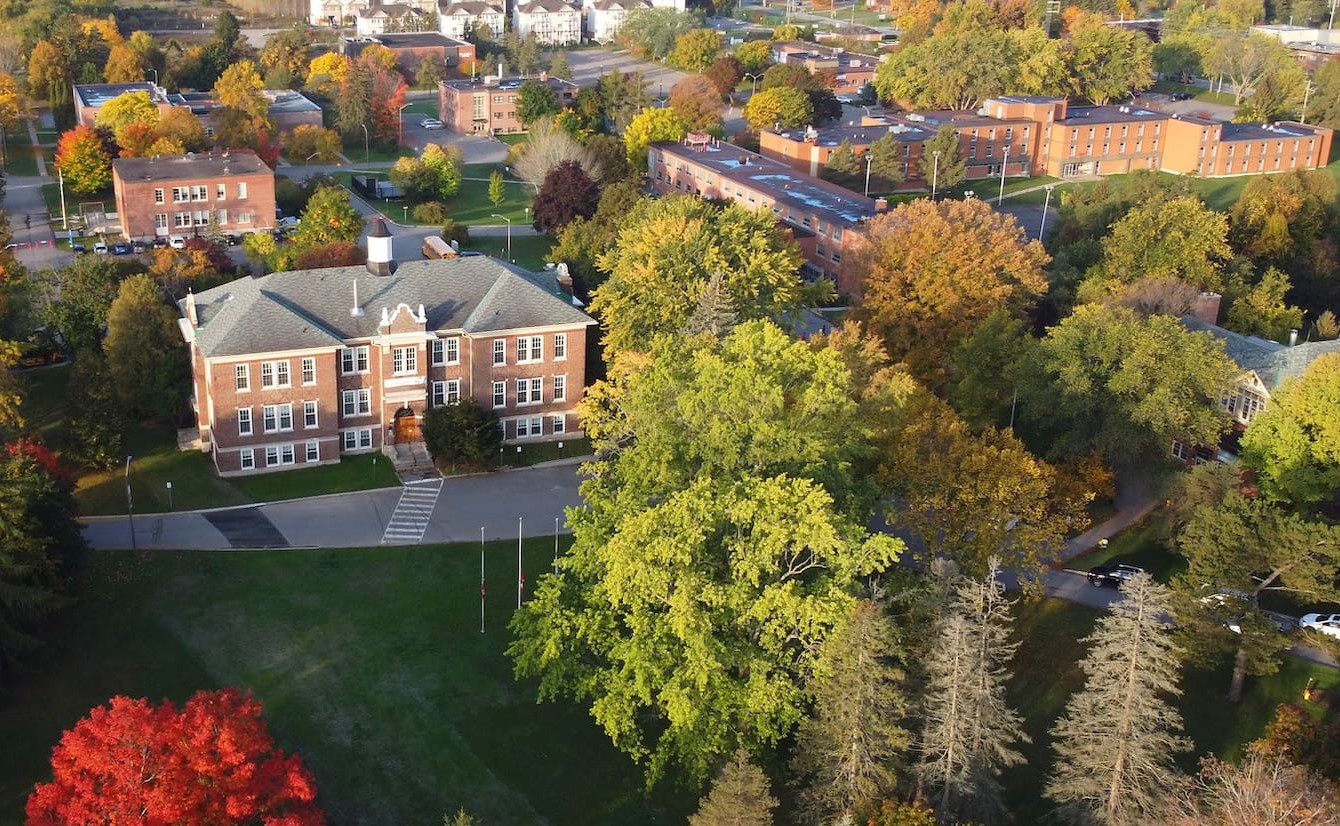 Bruce explains that there's a lot of invisible work that gets done as well—work that might be called diplomacy. Even before the pandemic in 2020, it was difficult to find service people and certified tradespeople, and it takes a certain finesse to be able to get a response from someone who's really good, and really in demand. So how do you find and keep those contractors?
"That is the challenge. You kind of develop those relationships," Bruce says. "So, then if you're good with that contractor, and you treat them well, he shows up when you call at three o'clock in the morning in an emergency. He jumps out of bed, right? So yes, it's part diplomacy. I'm much better at [managing] than I was when I was 20 years old. But I still like it, and I still have things to learn."
When it comes to the property manager's day-to-day work, doing the rounds and responding to requests that are sometimes urgent, Bruce says that it's all about setting priorities. With so many tenants working and learning on campus and occupying spaces set up for such different goals (a scientific lab, a daycare, a high school) he's decided that his method of triage is to measure customer impact first.
"Everybody's a customer, so you look at customer impact first, right? So, if I've got a building where that brick needs to be replaced—okay, that's fine, but I've also got somebody calling me while standing in water. It's clear," he says with a smile. "My priority is always whether or not it's affecting attendance. If the fix that's needed is going to mean people can't attend, then we need to jump on it. It could even be something small."
Bruce feels that contributing to a vibrant rural community centre is giving a lot back to him: "I've always been working alongside bricks and mortar in the city. So, this has been new to me, but I've kind of got a love for it. I am way behind on farming and trees and stuff like that, but I'm learning, and I understand the importance of agriculture and education. And we need to have some kind of contact with the past agriculturally—I think we always need to have that connection here."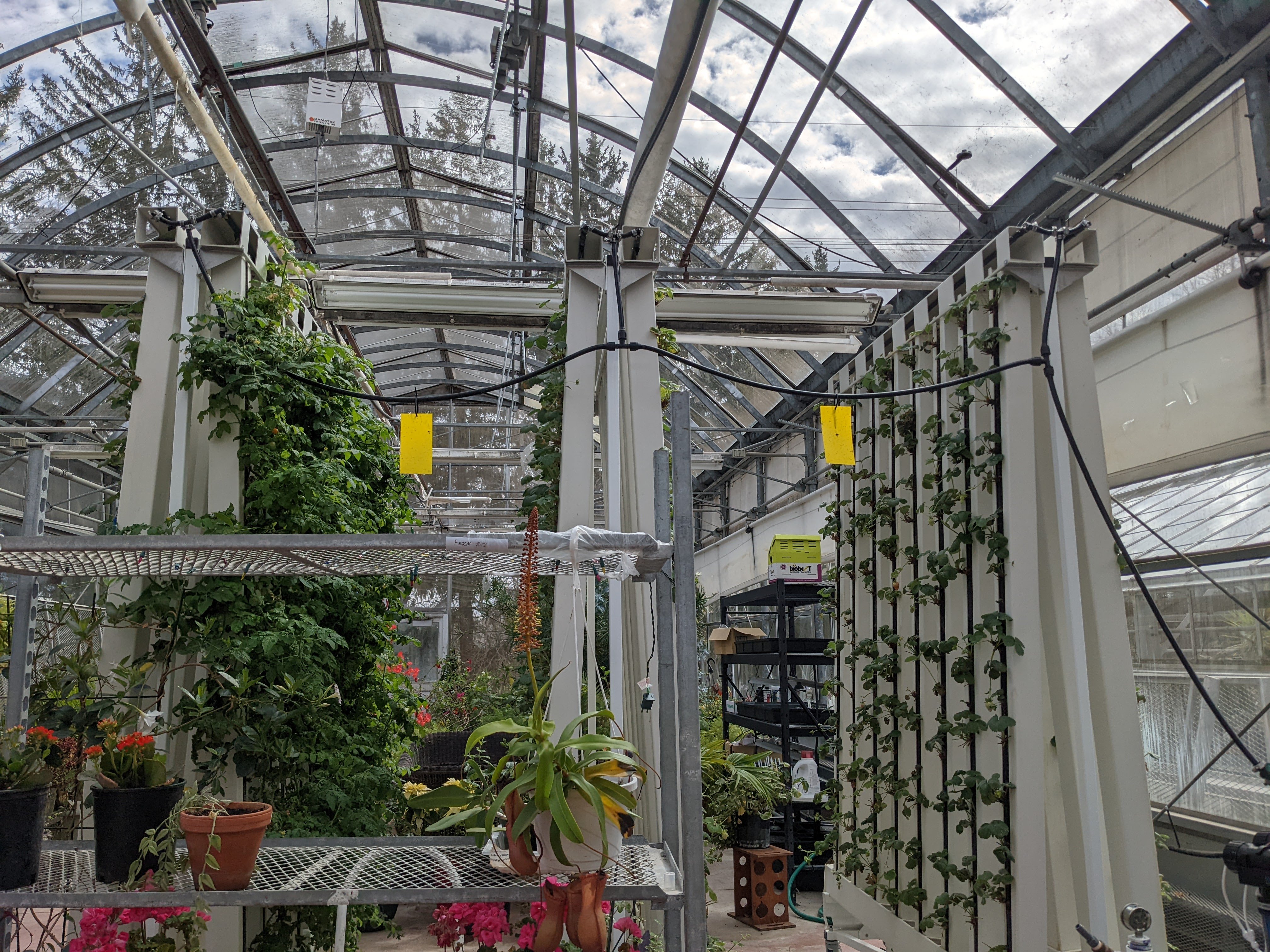 Some of the new tenants on campus, such as the research facility and greenhouse run by the company Proteins Easy, are just making themselves comfortable. "It is gratifying to see that [with these new research-based agricultural ventures] we're heading in the right direction and the Proteins Easy people over there; they are incredible. And that is also the future. That's different for me, too. They have some very high-tech equipment and with scientific methods, there's a low tolerance for technical glitches," he says.
Why is this campus such a powerful draw for new tenants and schools?
"Students get to walk out of their classes, and they're walking in green. You don't get that in other places like you do here, right? I think that's part of what people's connection to the campus is," says Bruce.
What's your favorite place to take a walk on this campus?
"My favorite place on campus to walk is probably out on the trail, in the woods towards Pebble Drive," he says, nodding toward the driveway that leads to the forest. The Campus has a large roster of tenants these days, and they range from high-tech research to a catering service. Ryan's Well Foundation, a provincial services government office, a vertical farming company, the North Grenville Historical Society, as well as schools and day care all occupy different areas of campus. And to Bruce, it really means something to see the diversity of tenants with an agricultural focus, and especially witness all the kids running around the area.
"When COVID shutdowns meant that the school kids weren't here, it didn't seem right. It didn't. With the kids, it's vibrant. And the campus grounds need to be used. It's great, I mean, look at this group over here," he says, gesturing to a day care centre. "That day care—if it was a rainy day, they'd all be in rainsuits and they'd hit every puddle. So, they still are walking, enjoying the outdoors, despite the weather."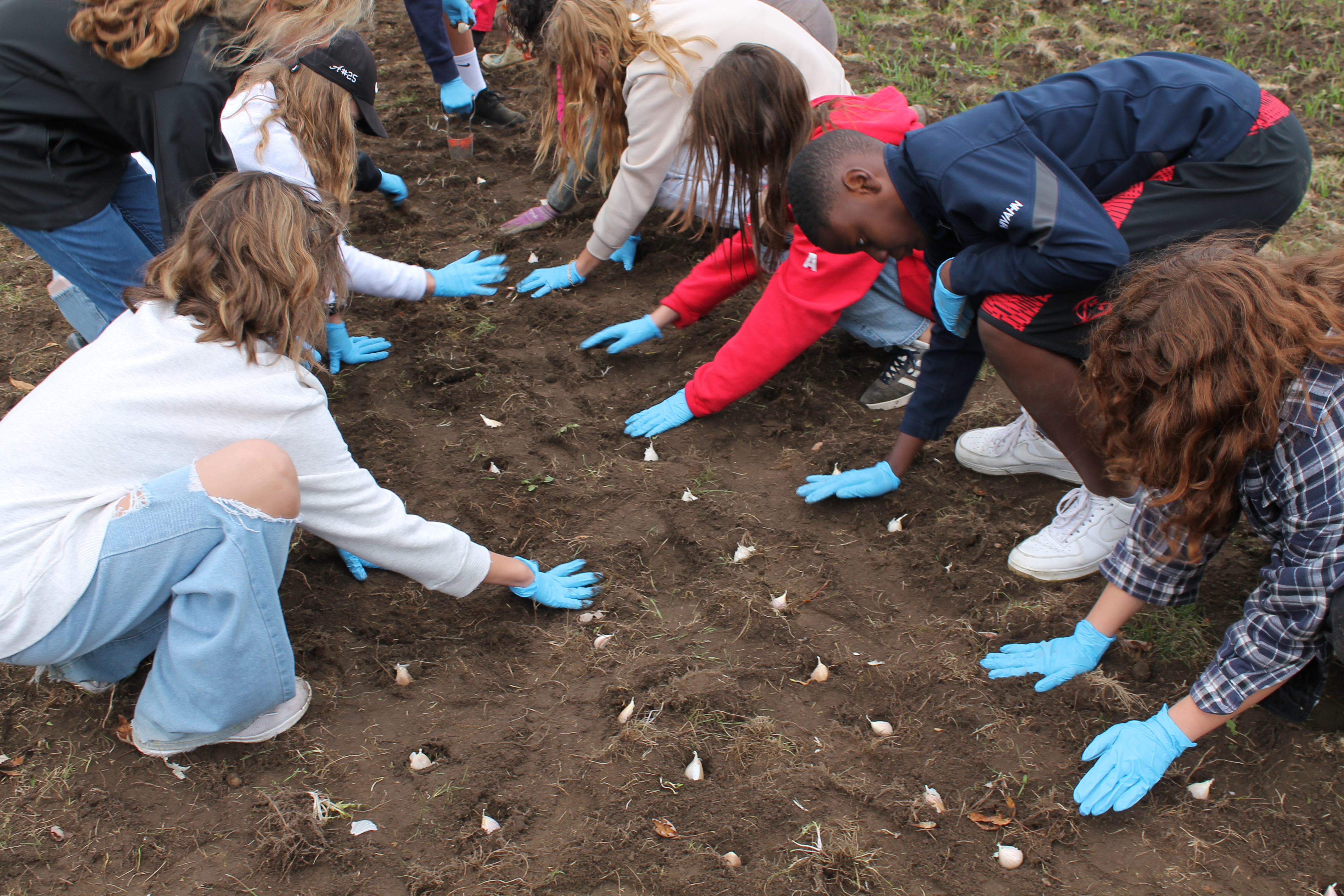 "They're in touch with nature, good and bad. They can take a five-minute walk and they're in a full forest!" he says with a grin. "They'll for sure get an appreciation of the outside, and an appreciation of the campus on a different level than if you just went to a regular school with asphalt and a bit of green space. I mean, [one of the schools] actually had hammocks in one part of the forest where the kids took their afternoon snoozes. And I thought that was great! It's beautiful. I think all that is good. I think kids need to play in the dirt more, right?"
Bruce continues to describe how COVID-19 affected everyone; the school boards, and other tenants, like Kemptville Live Music Festival. "They had it rough during the pandemic, and they came back. They want to stay here; they want the space to succeed," he says.
The Campus is starting to get more lively on the evenings and weekends. Are there new tenants and more projects on the horizon?
"We're starting to see more sports teams wanting to use the campus field space and gym for practices and games—which is nice to see! So, looking ahead, we're going green. Because it's very much still a campus once you get outside of the buildings. So much is green space. So, we're looking at new streetscaping, new streetlights, going modern in some ways, like lights converted over to LED. We have a master plan and we're doing building condition assessments, so we can plan five years, 10 years, 30 years ahead for making it better."
Every day is different for a property manager of a century-old educational campus. That kind of stop-go, long-range planning and short-notice emergency responding isn't for everyone. But it suits Bruce very well.
He looks around at his surroundings, nods, and says, "It's pretty satisfying work. It's busy, and challenging. But there hasn't been a day I haven't wanted to come in. There's been days I've wanted to leave early—but every single day, I have wanted to come here."
---
For media inquiries, please contact:
Marta Zwart
Marketing and Events Coordinator
Kemptville Campus
mzwart@kemptvillecampus.ca